Košarkaški savez Srbije
---
About
Join Košarkaški savez Srbije to like, share and contribute to the conversation.
Zvanična Viber zajednica Košarkaškog saveza Srbije
Dobro jutro, dobar dan, spremni za navijanje? Sledi nam meč sa interesantnim protivnikom ali poznat stručnom štabu i igračima. "Ekipa koja ima karakter, stast, atletiku" kako kaže selektor Đorđević
3:46 AM
Budimo uz plave! Srbija - Portoriko 10:30
3:47 AM
3:47 AM
Ubedljiva pobeda "Orlova"
4:01 AM
Kakav ishod očekujete danas?
4:01 AM
Na poluvremenu, vodimo sa 49:26
5:21 AM
6:08 AM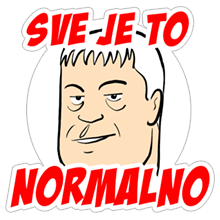 6:08 AM
2:43 AM
Čestitamo srpskim odbojkašicama ulazak u veliko finale evropskog prvenstva!
11:59 AM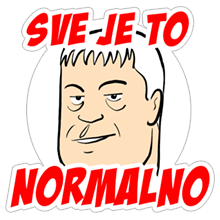 11:59 AM
8:04 AM
8:15 AM
Neizvesno do kraja i pobeda Srbije
8:17 AM
Kakav ishod očekujete danas?
8:17 AM
8:41 AM
Čestitamo od srca odbojkašicama na zlatnoj medalji!!! Sreća i ponos! A naši momci da ohlade glave, da odmore i još jači u nove pobede!!!
3:27 PM
3:27 PM
2:52 AM
6:18 AM
6:30 AM
6:34 AM
6:34 AM
Pokaži karakter, snagu, volju!
11:35 AM
6:55 AM
7:57 AM
Bogdan je ponovo najkorisniji igrač utakmice
9:45 AM
Na YT kanalu KSS se nalazi 30 klipova sa najzanimljivijim potezima.
10:18 AM
Glasajte za Bogdana Bogdanovića 🏀🇷🇸🦅
8:07 PM
👏👏👏 Naš Bogdan Bogdanović je i zvanično najbolji strelac i član idealne petoke na #FIBAWC
10:41 AM
11:44 AM