Lola & Mila
---
About
Join Lola & Mila to like, share and contribute to the conversation.
5:56 AM
5:57 AM
Dobar dan svima koji vole i uživaju u avanturama omiljenih sestrica. Ovo je Lolina i Milina Viber zajednica gde ćete još mnogo toga saznati o njima, gde ćete moći da iskažete svoje mišljenje ili predloge za nove epizode.
6:03 AM
Pozovite drugare da skinu stikere i da se druže sa nama!
6:03 AM
6:04 AM
Cao svima i od mene! Srecan sam sto od jednog malog home made projekta, Lola&Mila polako ali sigurno postaju jedan od najgledanijih crtanih filmova u regionu! 👏🏻 👏🏻 👏🏻 Uzivajte u stikerima i pišite nam šta bi voljeli da gledate u narednim epizodama.
6:29 AM
6:29 AM
6:48 AM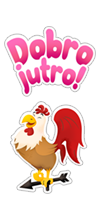 1:14 AM
Da li vam se dopadaju Lola&Mila stikeri?
2:29 AM
1:11 PM
Da li ste spremni za nove epizode Lole i Mile? Upoznajte Sašku vašku, danas u 17h na našem youtube kanalu! Uživajte
7:32 AM
7:33 AM
Nadam se da vam se nova epizoda svidjela... Uskoro još avantura Lole i Mile!
4:12 PM
4:12 PM
1:50 PM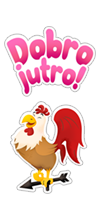 4:02 AM
3:34 AM
2:43 AM
8:51 AM
9:06 AM
3:16 AM
7:00 AM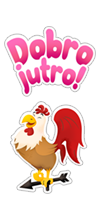 5:43 AM
Uzivajte u novoj epizodi!
1:12 PM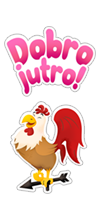 2:40 AM
Uskoro nove epizode! Lola&Mila odlaze na Mars u posjetu svom drugaru Marsovcu Marsimilijanu...
9:03 AM
7:04 AM
2:06 AM
2:49 PM
Uzivajte u nastavku putovanja na Mars!
3:30 PM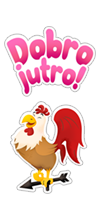 4:40 AM