Spartan Global Community
---
About
Join Spartan Global Community to like, share and contribute to the conversation.
Connecting Spartans around the globe 🌎
Take it from someone who has struggled and come out stronger than ever - you WILL get through this! #BeUnbreakable
9:37 AM
How are you feeling? Who needs our Help? Right now, as much as we all want to, we can't be everywhere at once. What we all can do is simple. LIFT WHERE YOU STAND. For us, this means two things: 1. Continually check in on YOU - our incredible, resilient Spartan community. 2. Donate what we can, when we can, to the medical professionals and organizations who need it most.
11:52 AM
Your Spartan UNBREAKABLE Daily Recap!
2:18 PM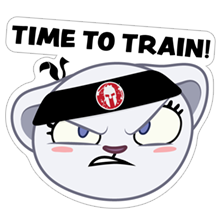 12:48 PM
Your UNBREAKABLE Daily Recap. Maximize your day today with a workout, a healthy breakfast, and some active time with your pet.
8:53 AM
8:56 AM
9:53 AM
Start your week off right - time to #BeUnbreakable!
9:53 AM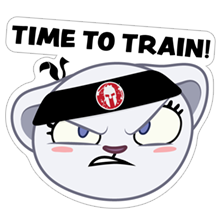 3:52 PM
3:54 PM
4:41 PM
3:24 PM
11:09 AM
Resident Spartan mind doc, Dr. Lara Pence, shares her experience as a mental health professional during a pandemic, and gives five tips on staying calm, no matter what.
3:09 PM
Every morning, a new Spartan Pro attempts to "break" Joe De Sena by challenging him to grueling exercises. Yesterday Greyson Kilgore took a turn, and tried to shatter Joe's limits.
4:06 PM
Do this circuit workout for seven days in a row, and you'll see some serious results. Guaranteed.
3:33 PM
Are you hitting a wall with your training and eating habits? Time to hit refresh - here are some tips!
9:48 AM
9:51 AM
Here are your tips to #BeUnbreakable today!
1:03 PM
1:05 PM
Active Recovery (Stretching, Meditation)
3:48 PM
Spartans! Tell us how you are staying active today!
3:48 PM
3:48 PM