TVBA
---
About
Join TVBA to like, share and contribute to the conversation.
Top Versa Bottom Association https://tvba.club
11:00 AM
Kasama ulit si Mariel at Je haha. In between ulit haha
11:01 AM
Ayan. So mga dati pa rin?
11:01 AM
nakakamiss mag laro talaga
11:01 AM
@Chard volleyball namin last year sa calaguas haha
11:01 AM
Ito yung pinakaswerte sa Calaguas
11:02 AM
Madami din naman bago. Mga bortang bago haha
11:02 AM
Kahit siya din punong abala. Syempre
11:05 AM
Anong klaseng clip ba? Hahhaah
11:06 AM
Si Mariel, potaena. Kain buhangin talaga ang gaga e
11:06 AM
@Jay Matthew Anderson sama ka po Calaguas
11:06 AM
Hair clip charot hahaha. Ung nagblock si Enzo
11:06 AM
Dive kung dive sya wag ka nga hahaha
11:07 AM
Hahahahahaha kamo, di nya kinakayang tumalon, kaya dive nlng lagi!
11:07 AM
Yung ala Miss U nyong clip kaya!
11:08 AM
Malabo yung Palaui kasi Last week ng March yung Calagus tapos 1st week Palaui. Very wrong. Haha
11:09 AM
Inaano ka ba ng Palaui? Ha?
11:09 AM
Bat parang galit ka? Bakit parang kasalanan ko
11:10 AM
Ei kasi binablock mo yung plano ni Boss mag Palaui
11:11 AM
Siya kasi nagsabi nung una na parang di kaya haha
11:12 AM
Pero kung matutuloy ba, sasama ka?
11:12 AM
Yung lalaking di na pogi basta May panagarap sa buhay . Okay na ako dun
11:23 AM
Taken at flawless clinic?
11:24 AM
Pangarap ko ang ibigin ka
11:27 AM
Yan best revenge ko soon😁
11:33 AM
sige enjoy lang padaan lang
11:40 AM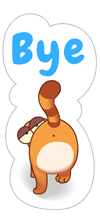 11:40 AM
11:40 AM
11:40 AM
11:40 AM
Good evening musta anv lahat
11:46 AM
Anung dating hahahha basura hahaha
11:47 AM
omg! bukayo ang showtime pala knina. wla yung isang jackpot price. hahahaha huli pero hndi kulong hahhaha
11:56 AM
12:01 PM
12:40 PM