Fradi
---
About
Join Fradi to like, share and contribute to the conversation.
Hányadik képnél jöttetek rá, hogy Lovrencsics Gergő van rajta?
6:24 AM
Ő bizony Michal Skvarka! Melyiknél jöttetek rá?
6:32 AM
Melyiknél jöttél rá, hogy Eldar Civic van a képünkön?
7:58 AM
Oleksandr Zubkov!!! Már elsőre kitaláltátok?
8:58 AM
12:55 PM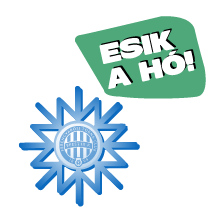 7:47 AM
Remek a hangulat a vonatúton Békéscsaba felé (happy) Ne feledjétek, 20.00-tól kupameccset játszunk (soccer)(trophy)
6:03 AM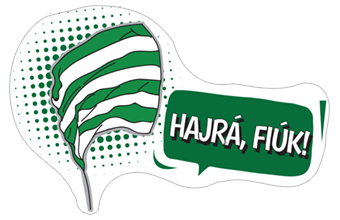 8:16 AM
9:33 AM
Már a vasárnapi, Puskás elleni meccsre gyúrunk! (weight)(soccer)
10:52 AM
Holnap utazunk Razgradba!!! (airplane)(happy)(inlove)
8:44 AM
Mit szóltok néhány meccsnapi kvízkérdéshez? (happy)(cool)(like)
10:24 AM
Melyik játékosunk vállalt részt a legtöbb gólból az Európa Liga csoportkörében?
10:25 AM
Hány idegenbeli vereséget szenvedtünk el az idei nemzetközi mérkőzéseinken? (BL+EL selejtezőkkel együtt)
10:35 AM
Ki nem szerzett még gólt az EL-csoportkörben az alábbiak közül?
10:46 AM
Jöjjenek a helyes válaszok! (V) 1) Isael Barbosa - kiharcolt egy tizenegyest, és adott két gólpasszt (happy) 2) 0 - idén, eddig 6 meccsen még nem kaptunk ki távol a Groupama Arénától (surprised) 3) Isael Barbosa - Skvarka és Sigér az Espanyol ellen, míg Varga Roli a CSZKA otthonában talált be (soccer)(soccer)(soccer)
11:30 AM
12:48 PM