Fradi
---
About
Join Fradi to like, share and contribute to the conversation.
Kenny már labdás edzéseken is részt vesz a csapattal 💚 Várunk vissza! (happy)
10:56 AM
Isael mindig meglep minket valami újjal. Lehet, hogy Gróf Dávid fodrászához nézett be tegnap (hmm)(happycry)💚
12:24 PM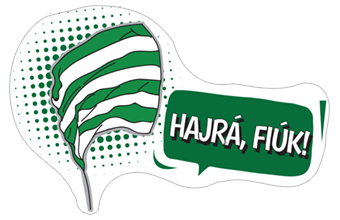 2:28 PM
4:06 PM
Kit rejt az UEFA Europa League-labda?
1:36 PM
Kiestünk 3-2-es összesítéssel
8:11 AM
Továbbjutottunk 4-1-es összesítéssel
8:11 AM
Továbbjutottunk 3-3 után büntetőkkel
8:11 AM
Mi lett az eredmény, amikor az 1994/95-ös KEK első fordulójában összefutottunk a CSZKA Moszkvával?
8:11 AM
Az alábbiak közül ki nem irányította a CSZKA Moszkvát vezetőedzőként?
8:35 AM
Hány évvel később alapították a moszkvai klubot, mint a Ferencvárost?
8:57 AM
Melyik mezőnyjátékosunk játszotta eddig a legtöbb percet az idei szezonban - minden sorozatot figyelembe véve?
9:42 AM
Hány gólunkban vállalt kulcsszerepet Tokmac Nguen az aktuális évadban - minden sorozatot figyelembe véve?
10:09 AM
Íme a helyes válaszok: 1) Büntetőkkel továbbjutottunk '94-ben a CSZKA ellen 2) Unai Emery - még - nem irányította az oroszokat 3) A Fradit 1899-ben, míg a moszkvai klubot 1911-ben alapították, azaz 12 év a különbség. 4) Miha Blazic 17 meccset játszott végig, azaz 1530 percet húzott le eddig. Zubkov 1393 percet, míg Haratin 1258-at töltött eddig a pályán. 5) Tokmac 9 gólnál vállalt oroszlán részt. Hat találatot jegyzett eddig és három gólpasszt osztott ki. --- Köszönjük, hogy ma is velünk játszottatok! Hamarosan kezdődik a meccs 💚 addig is...
11:17 AM
11:18 AM
2:37 PM
3:18 PM
3-1-re nyertünk a BKV Előre elleni kupamérkőzésünkön! Szép volt, fiúk! 💚(cool)
10:14 AM
Aki bármelyik pályán, bármikor, bárhogyan megoldja, hogy drukkoljon a csapatnak (party_popper)(clap)
11:43 AM
Esett is, a szél is fújt, ráadásul hétfő is van, mi mégis keményen edzettünk ma! (rain)(muscle)
9:57 AM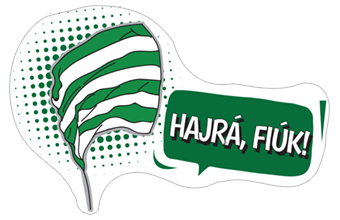 2:53 PM