WWF Community 🌱🐼
---
About
Join WWF Community 🌱🐼 to like, share and contribute to the conversation.
Building a future in which people live in harmony with nature.
6:29 AM
Did you know that only 1% of our planet's high seas are currently protected, yet these areas are full of unique life?
6:53 AM
Traversed by whales, sharks, turtles, tuna and albatross and home to mysterious deep-sea creatures, these are the true wilds of our planet.
6:54 AM
6:59 AM
Check out the video above to find out more!
7:00 AM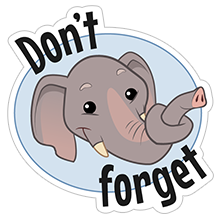 7:00 AM
Do you want to hear an amazing wildlife recovery story?
9:09 AM
9:09 AM
We're now seeing whale spectacles that wouldn't have been possible just a few decades ago thanks to global conservation efforts!
9:09 AM
9:12 AM
We think our natural world needs more of this commitment to nature, agree?
9:12 AM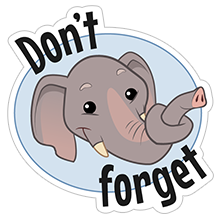 9:16 AM
Today we're celebrating the vital work that women around the world are doing in the name of wildlife conservation.
8:05 AM
Did you know that 1/4 Women go to work in Mahila Jagaran Community Forest which is run solely by women in the Karnali corridor, Nepal?
8:06 AM
Did you know that 1/4 women go to work in Mahila Jagaran Community Forest which is run solely by women in the Karnali corridor, Nepal?
8:06 AM
Are you ready for another amazing story? We thought so!
8:07 AM
Rosa Alaneque owns the plot of land on which the Nacoma Farmer Field School operates, Nampula province, Mozambique. Part of the CARE-WWF Alliance, farms like hers teach climate-smart agriculture to improve soils, water absorption and yields.
8:08 AM
Singye Wangmo is a Tiger Protector. She spends her days protecting the tigers of Royal Manas National Park, Bhutan, from poachers.
8:09 AM
8:10 AM
Women harvest acropora corals to produce lime for betel nut chewing. M'buke Islands,Papua New Guinea. In M'Buke, the village chief, elders, environmental conservation core group and the women coral collectors have collaborated on when and where #corals can be harvested.
8:10 AM
Don't forget to like your favourite story!
8:13 AM
8:14 AM
12:40 PM
Why not invite your friends to join our WWF Viber community? Share this link so they can download the WWF animal sticker pack and get elephantastic exclusive WWF updates! What are you waiting for?!
12:40 PM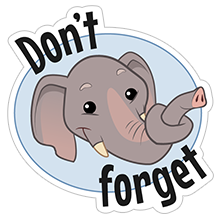 12:40 PM
As climate breakdown disrupts pollination, freshwater and coastal habitats as many as five billion people could face hunger and a lack of clean water by 2050.
9:09 AM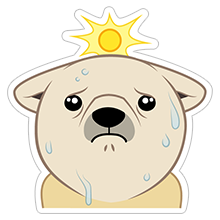 9:09 AM
The message is clear: as nature suffers, we suffer. It's not about preparing people for the disasters that are forecast, it's about using our Voice For The Planet to make a difference before tragedy strikes.
9:10 AM
How stunning is this incredible footage of humpback whales bubble net feeding?
10:55 AM
10:55 AM
10:56 AM
They create bubble nets to trap krill.
10:56 AM
Humpbacks were driven to the edge of extinction by commercial whaling in the early 20th century, but an international ban has seen their numbers recover by more than 90%.
10:56 AM
The most biodiverse savannah in the world is currently being destroyed for food production. But it doesn't have to be this way.
6:06 AM
6:06 AM
6:06 AM
By rehabilitating existing farmland, we can ensure that we don't lose anymore of the precious Cerrado and can still continue to feed our planet.
6:06 AM
Watch the video to find out how #ShareOurPlanet
6:07 AM
Did you know, the most important global summit for the climate crisis is currently taking place in Madrid. Our leaders need to deliver ambitious plans if we are to protect biodiversity and halt climate change.
10:12 AM
10:20 AM
Help us double tigers this holiday season and Viber will match your donation!
9:16 AM
9:17 AM
Did you know that 80% of ocean plastic originates on land? No one wants to see a coastline littered with plastic bottle tops.
9:28 AM
During the festive season, we create large amounts of #PlasticPollution. The holiday season is a time for joy, celebrations and festivities, but it's also a time for giving.
9:29 AM
Will you give back to nature by signing the Stop Plastic Pollution petition today?
9:29 AM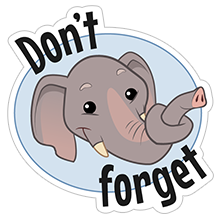 9:29 AM
11:11 AM
We're thrilled to share the trailer for David Attenborough: A Life On Our Planet - the brand new feature documentary coming 16 April! Revealing his greatest story yet, this film is Sir David Attenborough's witness statement for our natural world, and his vision of a brighter future for life on our planet🌍 Watch the trailer now!
11:12 AM
Hello nature lovers, Australia's devastating bushfires have hit people and nature hard. Our hearts go out to all the families and communities affected, as well as the firefighters and wildlife carers working tirelessly during this challenging time. Unfortunately, it's not over yet. Show your support with our new Koala Teemill t-shirt. 100% of the profits will go to our Bushfire Appeal fund.
12:15 PM
Hi nature lovers, we've got some positive news to share with you all!
5:29 AM
5:30 AM
Take a look at this pawsome footage to see how your generous donations are being used to help Australia's surviving koalas. Koala Detection Dogs have located seven surviving koalas in burnt-out forest at Maryvale on Queensland's Southern Downs.
5:30 AM
5:50 AM
There is still hope! This wouldn't have been possible without the support from our global WWF community, WWF Australia and online furniture retailer Koala.
5:51 AM
5:51 AM