Sonus Festival
---
About
Join Sonus Festival to like, share and contribute to the conversation.
Sonus Festival - Your perfect summer rave adventure starts here!
4:56 PM
Dixon this morning at 7AM - We live for these moments!⚡️💛
4:57 PM
4:57 PM
12:16 PM
Want to upgrade your outfit?⚡️ Use the last grams on your luggage for an awesome shirt, bracelet or fan and bring some lasting Sonus memories back home! Find our booth directly between Aquarius and Papaya ☝🏼
12:16 PM
Due to a family emergency our dear friend Seth Troxler​ will not be able to attend Sonus Festival - both his performances are cancelled. While we are genuinely sad that he will not be at our festival, we would like to wish Seth all our best and hope to welcome him back next year. Unfortunately Craig Richards won't make it to Sonus either, due to illness. Get well soon Craig!
12:27 PM
As Seth Troxler and Craig Richards won't make it to Kalypso today we updated the Timetable for you. Expect a 7 Hour Set by Ricardo Villalobos and a massive afterparty ⚡️
3:42 PM
3:43 PM
Join us at Cocomo tonight for the very last dance!
5:22 PM
5:22 PM
Thank you for an amazing week! 🙏🏻⚡️ Seeing people from more than 65 countries come together to celebrate the spirit of electronic music was simply amazing! Music unites and is the answer! We wish everybody a safe trip back home and hope to see you next year. Also a huge "Thank you" goes out to our team, our artists and everyone involved. #sonusfestival #insoundwetrust
3:50 PM
10:50 AM
Short reminder of good times we had @ Sonus festival this summer with The Martinez Brothers & Jamie Jones 💙
10:52 AM
Sonus festival won an award for best festival in Croatia, 3rd year in a row 💙
12:46 PM
Good evening Sonusers! Did you already have a look at Sonus 2019 massive 1st Line Up Release? 😱⚡️🙌🏻
1:31 PM
👆🏻Head to the Instagram post and join the 1x2 VIP Tickets Giveaway! 🎁💥🎟
1:34 PM
So good to have these great artists back for Sonus 2019 🤘
6:38 AM
Merry Christmas to all of you, wonderful Sonus dreamers 💙
6:40 AM
Happy New Year our dear fans & friends 💙
6:04 AM
Take a look at the aftermovie from our #WELOVESOUND festival 2018 that took place in Zagreb,Croatia ✨ Last year we danced together with Ricardo Villalobos, The Martinez Brothers, Sonja Moonear, Jackmaster and many more. 🙌 Hope you'll join us this year💙 More info coming soon...
6:01 AM
No Marco, No Party! 🔥 Marco Carola is back for Sonus Festival 2019.
8:16 AM
Join our chatbot for all the other 1st names of Sonus 2019 🔥
8:18 AM
We hope to have our friends the dolphins back for Sonus Festival 2019. What a great moment! Nature is simply stunning. In nature we trust!
6:40 AM
6:41 AM
I likes them & I used them in my Viber chats
8:58 AM
I liked them but I didn't used them a lot
8:58 AM
How did you like the Viber stickers we gave away for free download last year?
8:58 AM
Join our dance by the lake in Croatian capital Zagreb 😎
6:18 AM
5 months & 5 days left untill we land back on this heaven on earth - Island Pag
10:35 AM
10:35 AM
10:35 AM
This weekend we are celebrating Timewarp's 25th bday🙌
3:34 PM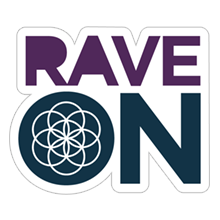 3:34 PM
Easter is just around the corner and we`re taking part in Vibers Easter Egg Hunt!
This is our Egg! Look at it and remember it carefully, because you`ll need it for the 3rd prize later this week.
7:37 AM