Sonus Festival
---
About
Join Sonus Festival to like, share and contribute to the conversation.
Sonus Festival - Your perfect summer party adventure
How did you like the Viber stickers we gave away for free download last year?
8:58 AM
Join our dance by the lake in Croatian capital Zagreb 😎
6:18 AM
5 months & 5 days left untill we land back on this heaven on earth - Island Pag
10:35 AM
10:35 AM
10:35 AM
This weekend we are celebrating Timewarp's 25th bday🙌
3:34 PM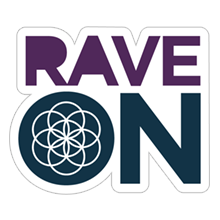 3:34 PM
Easter is just around the corner and we`re taking part in Vibers Easter Egg Hunt! :) This is our Egg! Look at it and remember it carefully, because you`ll need it for the 3rd prize later this week.
7:37 AM
1:51 PM
3:20 AM
Summer is just around the corner, which means there are only 10 more weeks to go until Sonus! 🎉 Are you ready for this?
7:55 AM
7:55 AM
7:56 AM
Here's an overview of some of the faces you will see at Sonus in 2019! Line up phase 3 is coming soon 🙌🏻
10:35 AM
10:36 AM
10:36 AM
10:55 AM
Can't wait for Sonus 2019? Here is the good news: we already present the official pre-party with Hot Since 82, Mind Against and Aldo Morro b2b Mony on Friday 16th August at Noa Beach! 🌈💦 Don't miss this special location which boasts an impressive circular arena design and a flawless sound system. Tickets are available now here: bit.ly/2xgsf4r
10:55 AM
Our lineup for Sonus Festival 2019 is finally complete! 🚀 16 new names for a grand total of 71 artists 💥
1:54 PM
1:54 PM
Ready for the one of a kind experience of partying in the middle of the Adriatic Sea with your favorite DJ captaining the ship? Tickets are very limited, so be quick! 🔥 bit.ly/2G59W78
10:21 AM
10:21 AM
4:42 AM
Our new Sonus 2019 stickers are available now🤘 Click on the sticker & download the whole pack for free
4:43 AM
1:54 PM
Ready to plan where you will be partying with your friends this August? This is our day by day plan for Sonus 2019! 💙 Interactive Overview 👉🏻 bit.ly/2K3n3XG
12:16 PM
12:16 PM
Are you ready for 5 days and 5 nights of Sonus Festival 2019? We just announced the timetable. So start planning your personal Sonus experience! ☀️ Timetable 👉🏻 bit.ly/2MtRh9m
12:28 PM
12:28 PM
🔥🔥🔥 Joseph Capriati, who has been part of Sonus since our very first edition, will be playing an extended after hour set at Kalypso on Tuesday morning, 20th of August! Get ready for an emotional and truly epic sunrise party. ❤️🌅
3:03 AM
3:03 AM
3:04 AM
Mind Against blew us away with their 4-hour set last night ⚡️ Thank you! Tonight we continue the madness at Noa Beach Club with FUSE 10 x Sonus Festival - Opening Party 🔥
11:21 AM
11:21 AM
11:21 AM
Hey Sonus community! Hope everyone has had an amazing day 1 and day 2 and you're ready for a massive day 3
2:52 PM
Who caught Boris Brejcha at Papaya yesterday? We've chosen five of the best questions from the Ask the Artist Q&A and Boris answered them especially for you guys before his set. Take a look and listen here for Boris' voice notes
2:52 PM
Question 1: The track gravity has a brilliant piano Melody to it and along with along tracks like redemption, happiness, exit, etc are a huge hit in 2019.. why arent those tracks officially released yet? Infact those tracks have been consistently played in all your sets this year including cercle Paris.. just Curious!!!!!
2:53 PM
Question 2: Could you be so kind and name your last three Shazams?
2:53 PM
Question 3: Hi Boris, you motivate many people with your music across the globe, but - what inspires you? Also, what quote do you live by?
2:54 PM
Question 4: Is that your voice in your upcoming single 'Take It Smart'?
2:55 PM
Question 5: What would it take to get the Joker to the Afterparty?
2:55 PM
5:58 PM
Are you ready for grand finale? 🎉 Festival is sold out 🔥
3:50 PM
3:51 PM
We live for these moments 💙 Joseph Capriati & Charlotte de Witte
6:33 AM
Sonus 2019 - five incredible days and nights of non-stop partying! Relive all of your favorite moments and the emotions with our official aftermovie. 🎥 Register now to get access to Sonus Festival 2020 Early Bird tickets: sonus-festival.com/register
8:27 AM
The Sonus 2020 pre-sale has started! If you buy a Blind Ticket now, you will save up to 80€ over later ticket phases. So, what are you waiting for? 🔥 Get your ticket: bit.ly/2pfc1Zc
4:51 AM
4:51 AM
3:02 PM
Our First Phase tickets for Sonus Festival 2020 will sell out within the next 48 hours. Be quick to get yours before it gets more expensive ⚡☀️
8:58 AM
Sonus Festival wishes you all a Happy New Year! Lot of good music, love and beautiful memories 💙 We hope to see you all on the shores of Zrce Beach in August 2020
11:14 AM
The Sonus presale is on 🔥! The second phase tickets are almost sold out ⚠️ You have less than 48 hours - what are you waiting for? Tickets on sonus-festival.com/tickets ⚡️
9:25 AM
Dear Fans, By now everybody is aware about the COVID-19 situation, we wanted to take a moment to address any concerns around this year's Sonus Festival and keep you up to date. With over four months to go, we are working hard to deliver Sonus Festival 2020 as planned on 16th to 20th August 2020. Whilst we very much hope things will have returned to normal, it's difficult to predict how the situation will unfold. To our understanding, it cannot be predicted with sufficient certainty at the moment whether the festival may take place or not. We're therefore working on a contingency plan and are in constant contact with the respective authorities to monitor the current situation and react if necessary. Please understand that as long as the situation for August is not 100% clear, we cannot make any statement about tickets or alternative dates yet. As believers in sound and dancing, we know it is hard, but for the moment let's stay at home and hope that we all come together when the threat is over. Listen to the experts and keep your distance from others. Take good care of yourselves and others around you wherever you are, don't forget to wash your hands and stay healthy! We hope to dance with you this summer 💙
11:07 AM
Dear Sonus family, we hope you and all your loved ones are keeping safe. Firstly, we want to extend our gratitude to our ticket holders and community for your patience and understanding during these confusing times. By now everyone is aware of COVID-19 and the impact it's had on the world and our communities already this year. After careful consideration and with an extremely heavy heart we have to postpone Sonus 2020 to next year, 15th -19th August 2021. We have been closely monitoring this unprecedented situation and remained hopeful that we could deliver another show stopping event. Sadly it has become clear that it will not be possible to do so safely. We are counting down the days until we're back on the beach with you all and we are confident that Sonus 2021 will be worth the wait. We are working closely with our ticketing partners and will be in touch soon to process refunds for those of you who do not wish to carry your ticket over to 2021. Keep safe, keep dancing, and look after each other! 💙💙💙
1:47 PM
Once again we have proven that we have the best fans in who we trust 💙 Our dearest crowd has chosen Sonus festival 2019 for the open air festival of the year & got us renowed music award Ambasador 4th time in a row🤘In these hard times for the industry and all of us, this award came as a powerful reminder that we are doing a good job and that we will only strive to do it even better, with all our projects. We hope health situation will get better so we can dance together again soon💙💙💙
6:23 AM