Who drinks more men or women?
12951 votes
15:25
The answer is men. Read more about how alcohol impacts health here:
05:39
02:30
A healthy diet can help protect you from which disease?
15717 votes
14:12
All of the above are correct! Eating a healthy diet can prevent disease and is important for getting the right energy into your body.
08:52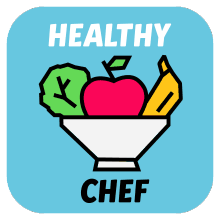 08:56
WHO is uniting across borders to speed up the development of tests, treatments and a vaccine for COVID-19, while continuing our work to promote health and serve the vulnerable.
06:25
World Health Organization
E-cigarettes can have long-lasting, damaging effects on the brain development of young people under 25.
07:06
World Health Organization
Today is #WorldBicycleDay - cycling is not only healthy, it's also good for the environment! Cycling helps you to maintain a balanced weight and prevents disease as well as improves mental health & well-being.
11:18
10:38
World Health Organization
Happy #PublicServiceDay! Today, we thank all the people in public services who work in healthcare, social welfare, education, postal delivery, transport, law enforcement, sanitation & more. They risk their lives for us during #COVID19.
11:15
Join us in thanking frontline heroes:
11:18
👆Everyone can do their part to help stop the spread of COVID-19
19:41
During wide-spread COVID-19 transmission WHO advises postponing non-essential oral health care – oral health check-ups, dental cleanings and preventive care – and only seeking emergency oral health care. bit.ly/3fN4SmX
11:21
WHO encourages everyone to brush their teeth twice daily with a toothpaste that has fluoride, drink water as your main drink, have a diet low in free sugars, and stop all forms of tobacco and reduce alcohol intake.
11:22
Scan QR code to join Community
WHO Official Community
The official community of the World Health Organization on Viber
Community Info
Verified Community
413K Members
Created In 2020
Scan QR code to join Community