Rádió 1
---
About
Join Rádió 1 to like, share and contribute to the conversation.
Rádió 1 - Csak igazi mai sláger megy
A millióig meg se állnék!
7:44 AM
Ti hány forintnál állítanátok meg a széfet?
7:44 AM
Elképesztő volt, nagyon meglepődtem
9:03 AM
Erre számítottam! Tudtam, hogy nyerünk
9:03 AM
Mit szóltatok a tegnapi meccshez?
9:03 AM
Szeretem Justint, ráfér a pihenés
6:31 AM
Ti is megnézitek moziban az új Bosszúállók részt?
7:52 AM
Szerintetek melyik a jobb változat?
5:23 AM
Közeleg a húsvét! Ennek kapcsán lesz egy kis játékunk a Viberrel. Elrejtjük itt a Rádió 1 húsvéti tojását, erre még nemsokára szükségetek lehet… Addig is csekkoljátok a Viber chatbotját!
7:25 AM
Játszottatok már a Viber húsvéti tojáskeresőjével? Elrejtettük oda a fenti Rádió 1 tojást
aki megtalálja ingyen matricacsomagot nyer
5:32 AM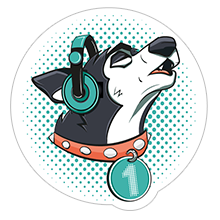 5:27 AM
Csatlakozzatok a hozzátok legközelebbi roadshow eseményhez!
8:11 AM
A jelenleg legesélyesebb nevek közül mire tippelnétek?
10:31 AM
És a nevét még mindig nem tudni!
8:36 AM
David Guetta dalpremier mindjárt Cookynál!
12:13 PM
Hogy tetszik az új Guetta track?
5:35 AM
Mit szóltok az új Ed Sheeran nótához
7:26 AM